Biography
We have designed our web site with your interests in mind. Drop us a line, we'd love to hear your thoughts!
We are dedicated to selling your home or finding you that dream home you are searching for. You are invited to browse our website and call or e-mail us with any questions you have about buying or selling a home in the area.
Buying a home?
Your satisfaction is our top priority! We will take the time to listen to your needs and desires and help you find your dream home.
Selling your home?
We will get your home sold for top dollar and in a timely manner. Our online and offline marketing programs give us the edge needed to make this possible.
Guy Crozier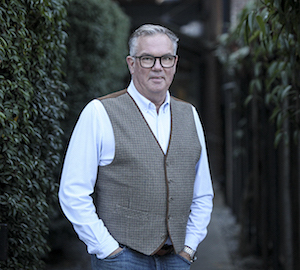 Entering into the Real Estate industry in 1992, Guy has a passion towards all things Victoria and an intricate knowledge of our local Real Estate market. Guy was the president of the Victoria Real Estate Board for 2015. A 5th generation native of Victoria, he is the father of two grown girls, and through them has spent many active years in community sports, as a coach, a mentor and the president of a local sports association. With family and friends in every corner of the lower island, from Sooke to Fairfield, and Oak Bay to Sidney, Guy has a unique knowledge of every neighbourhood in the Capital Regional District. Through years of experience, Guy provides strong negotiating skills and a level of Real Estate knowledge second to none. He creates a high level of energy and creativity that fosters excellent marketing results and the drive to stay up to speed with the latest in technology and communications, to better serve his customers and clients.

Awards & Recognition:
RE/MAX Lifetime Achievement
RE/MAX Hall of Fame
RE/MAX Western Canada Top 100
RE/MAX Chairmans Club,
RE/MAX Platinum Club, MLS Gold
---
Scott Marchant
Proud to be born and raised in Victoria, Scott Marchant spent over 25 years of his professional life working in the corporate world. Through his extensive travels Scott confirmed what he knew all along, Victoria is one of, if not, the most beautiful place in the world to live! In 2002 Scott made the decision to bring his extensive business knowledge and experience to a new career in Victoria's Real Estate market with RE/MAX. Scott has reached his current level of success because of his unparalleled work ethic, his efforts to stay knowledgeable in every aspect of the business and his ability to recognize and fulfill the needs of his customers, all lessons learned and skills developed in his past business endeavours. Scott utilizes his specialized knowledge in real estate relocations, his attention to detail and his out of town connections, to help home buyers and sellers move with ease, to and from Greater Victoria.

Awards & Recognition:
RE/MAX Lifetime Achievement
RE/MAX Hall of Fame
RE/MAX Western Canada Top 100
RE/MAX Chairmans Club
RE/MAX Platinum Club
MLS Gold
---
Emma Berdusco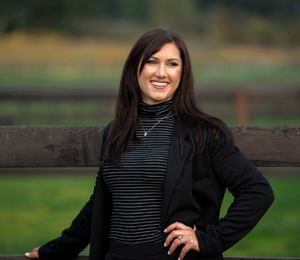 Emma Berdusco is committed to listening and understanding her clients needs, while establishing genuine relationships that last long after the sale is closed. She is dedicated to going above and beyond for the best interest of her clients, with a positive attitude, and consistent hard work. Displaying transparency and open communication throughout the real estate process is key to providing informed decision making and a smooth transaction. A graduate from New Image College of Fine Arts and UBC Sauder School of Business, Emma's passion for real estate and living on Vancouver Island stems from a love of culture, art, animals and being surrounded by an unparalleled, natural environment. Her other lifelong passion has been equestrian sports; training and showing horses in many disciplines, while also coaching fellow riders of all ages how to improve their skills. Born and raised in Squamish B.C. on her family's 19-acre farm, it was there she was imprinted with strong values, and a desire for community involvement and helping others. Moving to Victoria as a teen with her family to be closer to friends and relatives; she instantly fell in love with our vibrant Capital City and all it has to offer!
---